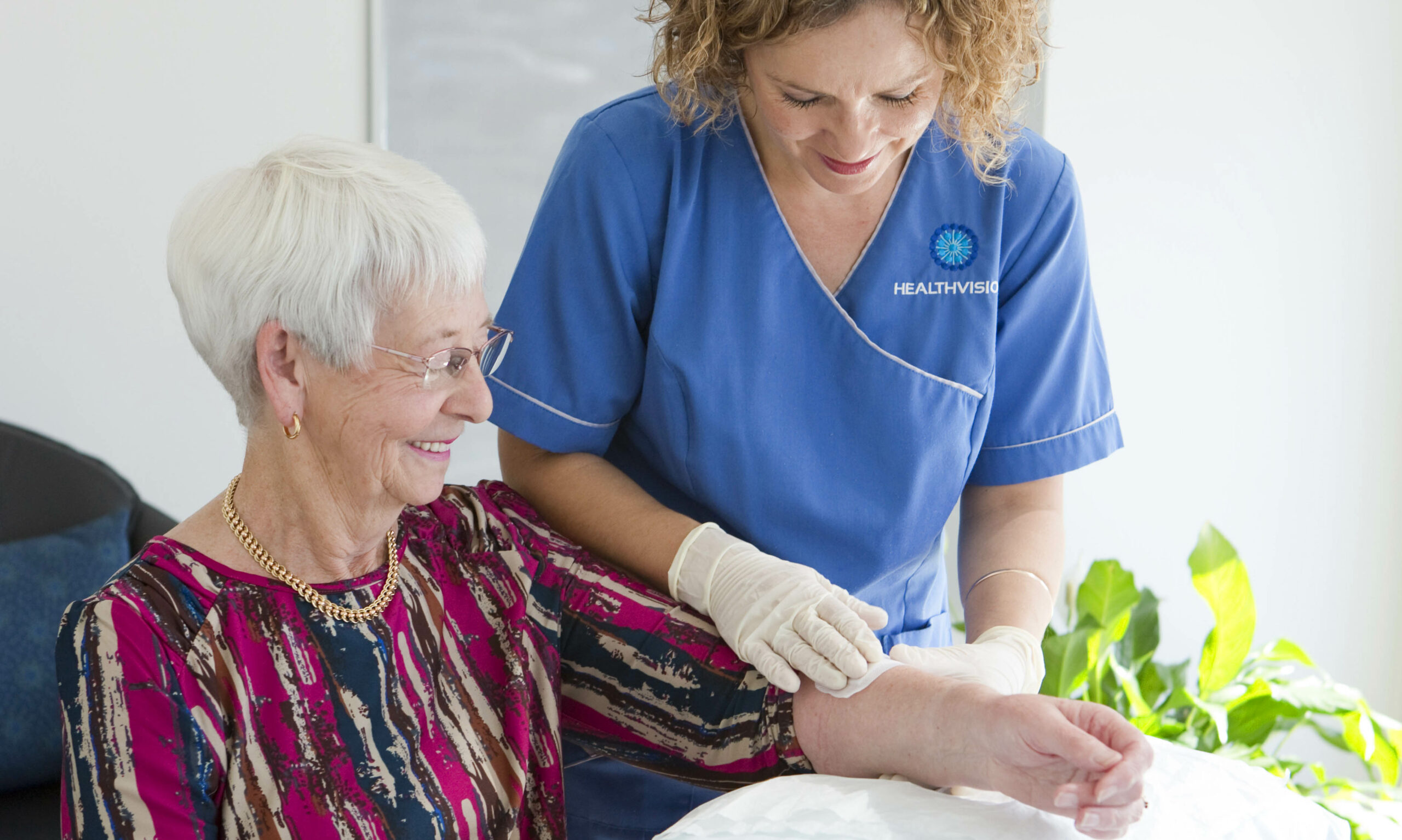 Healthvision NZ has been delivering top quality home-based healthcare to New Zealanders for 20 years, including expert ACC burn and wound care.
An award-winning and ACC accredited provider of home-based specialist nursing care, rehabilitation and homecare services, Healthvision also provides free ACC-funded wound care for complex and non-complex injuries, including burns.
Referrals for burn and wound care can now be made via HealthLink's new ACC Burn and Wound Care e-Referral SmartForm.
Healthvision's team includes specialised community nurses, who provide expert ACC burn and wound care to patients of any age, including babies, in the comfort of their own home, seven days a week.
Julia Morris, Healthvision's national manager of nursing and rehabilitation says the expertise of the wound-care nurses leads to better outcomes for the patient.
"The patient has the same nurse from the beginning to the end of their care, ensuring continuity of care, and the patients really like that our nurses make appointment times for visits," she says.
The community nurses also have access to specialist dressings such as silver dressings, which can speed up the healing process and are free for the patient.
Julia says referring early leads to the best possible healing outcomes for patients.
"Our nurses are dedicated and passionate about wound care and many of them have been with Healthvision for a long time."
Doppler machine available
Healthvision has its own Doppler machine, allowing timely assessment, diagnosis and intervention for ACC patients.
"If an underlying vascular issue is identified, any of our nurses can perform a Doppler assessment, and then apply the appropriate compression, which can significantly speed up healing timeframes. We can also supply patients with two pairs of fully funded compression stockings," Julia says.
She says the majority of Middlemore Hospital's National Burns Unit referrals come to Healthvision, because of its wound care expertise and continuity of care.
"Patients really like the care our nurses provide and we get regular, positive feedback."
How to refer to Healthvision
Healthvision accept referrals for patients in Auckland, Waikato, Bay of Plenty and Christchurch.
There are two easy ways to refer electronically via Medtech 32:
open the patient record
select the HealthLink icon
click on the ACC Burn and Wound Care link.
OR
open the patient record
select the HealthLink icon
use the CareSelect search bar
type "Healthvision"
click "Compose Referral".
E-referrals can also be made from most other EMR systems including myPractice and Medtech Evolution. If you're not sure how, Healthvision can provide free training.
If you need help, call Healthvision on Free phone 0508 733 377 or email: service@healthvision.co.nz